HOW TO CLAIM CASH BACK & SHIPPING REBATES
Shop with any Premier or Marketplace Retailer

As a Pyramid Collection VIP member, you can get 10% cash back and free shipping rebates on any order you place at any of our 17 Premier Retailers, including Back In The Saddle, Catalog Favorites, Chadwicks, Country Store, Cuddledown, Expressions, In the Company of Dogs, Magellan's, Nature's Jewelry, NorthStyle, Potpourri, SageFinds, Serengeti, The Pyramid Collection, The Stitchery, Whatever Works and Young Explorers.

You can also earn 5% cash back and up to $10 in shipping rebates when you shop at over 1,000 Marketplace Retailers like Walmart, Home Depot, Target, and Kohl's. Please visit the Marketplace to see the current list of over 1,000 retailers.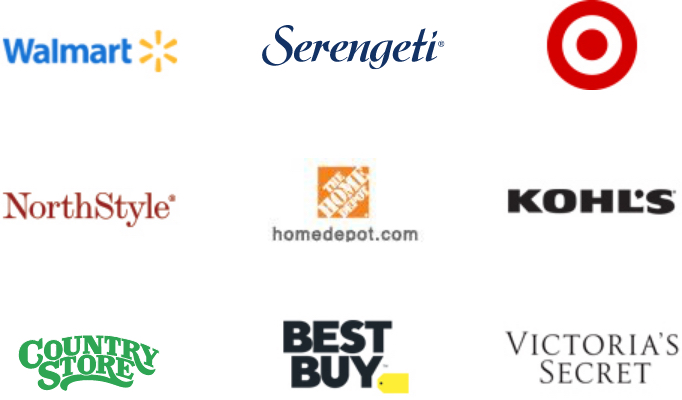 Gather your proof of purchase documentation

Save your receipts! Valid forms of proof of purchase include a copy of a sales receipt from an in-store purchase, a screen print of an order confirmation page or order confirmation email from an online purchase, or a packing slip from a mail order purchase. Please see our Terms of Service for details.

Submit your rebate claim for cash back and shipping

You can submit claims online or through the mail! Simply fill out a rebate form within 90 days of your purchase date and send it to us with your proof of purchase or shipping charges.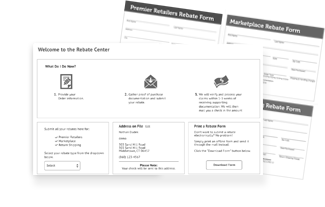 We will process your claim and mail you a check

That's it! We will verify and process your claims within 2-4 weeks of receiving supporting documentation. We will then mail you a check in the amount of your rebates!